...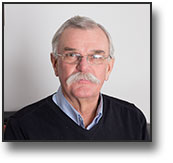 Letter from the President
TIME is committed to total customer service. We strive to keep this promise in many ways. Total service means manufacturing to industry standards. TIME Manufacturing and Fabrication Division produces quality products, such as drill wedges, safety and grout plugs, pump assemblies, rod wrenches and custom tooling and equipment.
Total service means manufacturing to your specifications. Our shop personnel have long experience at custom machining and design engineering for the mining and drilling industry. Total service means sourcing for the products you need at prices that are competitive and fair. We distribute only the best names in the industry such as FMC, Ridgid Tools, Gray Tools, Numatics, and Gates Hydraulics, among others.
Total service means listening to our customers and working with them to develop new solutions, products, and innovations to make their jobs safer and more cost effective. Our commitment to customers has resulted in innovations, new products and important changes. In recent years we have worked with our customers to develop an underground compressed air conservation system, an underground long-hole production drill, a hydraulic rod wrench, a bio-degradable rod grease, and an improved camp heater to meet CSA standards.
We carry many more products than shown here – these products illustrate the strength of our company. TIME Limited's capabilities are limited only by our customers' requirements. Our people are committed to helping find solutions to your problems. We would be pleased to discuss how we can help you raise your production and save money.
Peter R. Henderson
President