Product Added to Quote List

---




Part:

Electrolytic Fast Pack 0.06 oz
---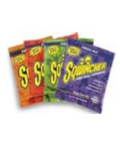 Product Number: 44-11080
Just add water to pack and you've got a single serving of fluids and electrolytes. Packet can be used as a drinking cup. Reduce heat stress and dehydration with these convenient drink packs. Their handy size makes them less bulky than transporting a cooler, but big enough to quench your thirst.